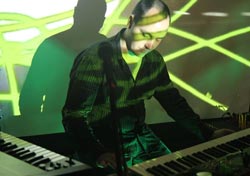 Welcome to my site! This website shows a variety of my work and interests. Please take a look at my resume and some examples of my work.
I am currently employed as a Web Editor for Thomson Reuters. The job uses my wide range of experience with website development, web content creation, and television production.
One of my interests is music production. I have a small collection of synthesizers and compose music. Have a listen and let me know what you think. As an extension of this hobby, I have started making my own synthesizers and other electronics to use in music production.
Feel free to contact me if you have any questions.